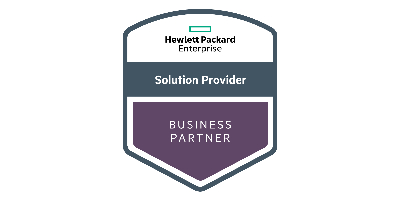 Welcome to Hewlett Packard Enterprise Timor Leste.
Quantech is once again proud to share our latest partnership with Hewlett Packard Enterprise (HPE).
Why choose HPE?
"HPE is a global, edge-to-cloud Platform-as-a-Service company built to transform your business. How? By helping you connect, protect, analyze, and act on all your data and applications wherever they live, from edge to cloud, so you can turn insights into outcomes at the speed required to thrive in today's complex world"
As HPE Business Partner, we are able to assist our clients design, deploy, secure and easily manage the infrastructure to meet their business needs. As HPE partner we can assure our clients they will be getting innovative technology, unmatched breadth of range, value for money and lastly what we consider in Quantech as the most promising aspect of all, quality.
Contact us for any product enquiry or questions related to HPE products.
HPE unique identifier Locator ID: 70796152