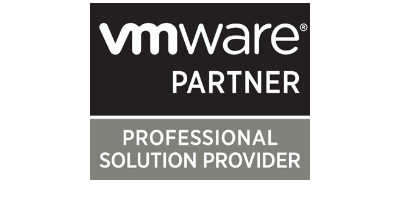 Quantech awarded VMware Solution Provider Professional Partner
Solution Provider Professional Partner
Quantech applies many virtualization designs and projects for its clients with VMware products. VMware is the industry-leading virtualization software company that provides cloud computing and platform virtualization software and services.
We are proud to announce that VMware has awarded Quantech Lda as the Solution Provider Professional Partner.
Solution Providers are Partners that add value by combining their technology expertise. Providing services to design, plan and deploy sophisticated virtualization solutions to meet the technical needs of our clients.
As the only Solution Provider Professional partner in Timor Leste, Quantech is ready to help organizations fulfil their business needs with reduced cost.
To learn more about virtualization and how it will benefit your organization, take a look at Benefits of Virtualization.